How Clear Ethics And Standards Will Help You Become A Successful Life Coach (Coaching Skills Series, Part 1)
I'm preparing today to lead a retreat for 9 women who have joined me this year for The Sisterhood Mastermind. We're beginning our 7-month journey together at the beautiful Cavallo Point Resort in San Francisco on Friday!
Cavallo point is tucked under the Golden Gate Bridge and is one of my favorite places in the world. It's been my dream to bring the women I serve here to enjoy the views, connect in sisterhood and mastermind. Brent, Violet and I came here a little early to relax and settle in.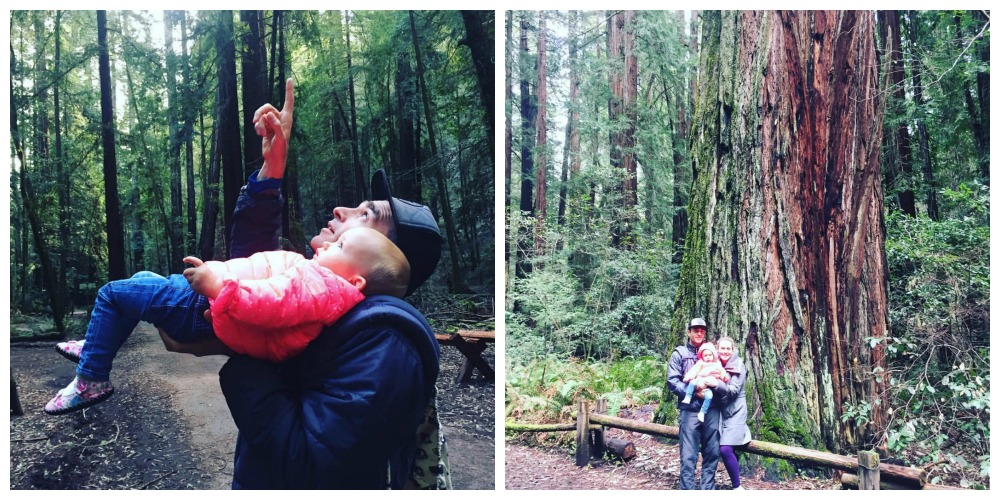 The theme of our first retreat is Phenomenal Renewal and I'm preparing a guide for myself today to teach these women how to invoke the goddess Archetype The Lady of Communion to support the growth of their business this year. This is incredibly deep and transformational work that's very exciting to curate. Our weekend will be one of devotion to intention and empowerment.
As the coach for life coaches, sometimes I teach concepts that are so foundational, so important for you to understand as a coach, that I could never explain it all in one sitting. These topics are so incredibly juicy and important though, that I want to make sure you can walk away and start implementing them immediately.
That's why I'm so excited for this three-part series all about coaching service skills.
I'm talking about the tiniest elements you'll build techniques or tools around.
What are some examples of skills you'll use in your coaching sessions?
Starting a conversation.

Helping someone calm down.

Choosing the tone of your voice.
See what I mean? Really foundational stuff that's so important, you can't breeze past them and still expect to be an effective life coach.
When you learn these kinds of skills, they become unconscious for you. Add in your tools and techniques (like the kind I teach in my premium life coach training program, Mentor Masterclass), sprinkle in your own personality, and you'll create your unique coaching style.
Get ready to learn some must-have coaching skills in this series (for free!).
In this three-part series, you'll learn all about:
How to use your own ethical standards and integrity so that it feels good for everyone. I'm including some powerful scripts you're welcome to steal! (You'll learn this today, here in Part 1.)

How to create trust, respect, and intimacy with your clients.

The ins and outs of planning, organizing, getting prepared, and tracking the progress for each session.
Let's get started with the first coaching service skill: ethics, standards and integrity.
Ethics are based in the world of right/wrong and good/bad. Your ethics are your own ideas and rules, rather than other people's. While you should of course respect other people's outlook on these things, it doesn't mean you have to alter yours – you're positioned as an ethical leader.
As a coach, brand, entrepreneur, mission-driven woman, when your ethics are clear, you attract your ideal clients.  You create trust and a vision that your clients can become a part of. You create boundaries and a connection that is empowering for your brand and connection with your clients.
Here's another way to think of it: when you act in an ethical way, you're trying to serve a hopeful, universal understanding of goodness.
People respond to the power of this kind of clarity, intention and vibration.
To contemplate the ethics of anything, ask yourself these questions:
Will this feel good for me?

Will this feel good for others?

Will this be good for me?

Will this be good for others?
When something is good for you and good for others, it serves the greater good.
When I create any kind of experience in my coaching business and in the way I serve my clients, I begin with these questions.
You became an entrepreneur so you could experience time and location freedom. You are your own boss. You are your brand. Ask these questions above when you're considering your packages, services and of course pricing. This is the process you can walk both you and your client through to decide if working together is right, and which way is best to work together.
Standards: what about if something you need to do in your business doesn't feel good?
Prospecting for clients is a great example of something that some women express doesn't feel good at first (it's one of the reasons we spend so much time on it in Mentor Masterclass). But if you find a way to make it feel good or at least comfortable, it's going to be the key to success and one of the most important areas of building or coaching business.
"Whatever your standard that's what you get." -Tony Robbins
If you're not successful in a particular area, like prospecting, it just means your standards are too low in that area.
You'll want to focus on a few really important questions for you to ask yourself when it comes to your own ethical standards:
What is your standard for yourself?

What is your standard for your clients?

What are your clients' standards for themselves?

What are your clients' standards for you?
When it comes time to set your client's standard of expectation for you, here's a powerful technique that might sound a little out there at first: start out by telling your client that this is the lowest point in her life.
Then continue and explain what you mean:
"This is the lowest point in your life because from now on, we'll raise your standards to take your life to a new level. This isn't the high, this is the low."
Imagine how powerful it is to set that at the very beginning of a session with your client!  
Personal integrity: how it's done.
Here's a beautifully simple way of looking at personal integrity: do what you say you're going to do. Just be your word.
Have you ever told your client you are going to send them a link, a PDF, or a resource – then forgot? Many coaches make the mistake of saying they're going to do something and then not doing it in a timely manner, if at all. If you're forced to break your word for any reason, you'll need to communicate that to the people you've impacted.  
When you get better at following through on your word, when you do what you say you're going to do, you raise the ethics, standards and integrity of your brand. You teach your clients who you are and how to show up.
Here's a great script to use (and you can teach your clients to use it, too) when you've broken your word to someone as a way of expressing your integrity:
"I broke my word. I regret that, and I really want to apologize to you. First, I want to recommit to doing this, I will get it done by this specific time. If there's anything else I can do to make this right with you, please let me know."
Using this script is a really great way of honoring your word. It's a really powerful way to remain in integrity, which will always be the center of your coaching practice and how you show up in the world.
And guess what? If you're clear about your ethics, raise your personal standards and always remain in integrity with your word, you'll never have to use that script.
The outcome will result in attracting your ideal clients to your brand, serving your clients in a way that sets a powerful example, and becoming a master coach who uses these foundational practices to teach your clients to follow through.
When you walk your talk in this way, the result is clients who get transformational results in their personal lives by working with you.  
Take time this week to focus on the ethics behind your offerings, the standards you hold for yourself and your client in a coaching relationship, and committing to personal integrity with your word to your clients, every time.
Then take it a step further and focus on the ethics, standards and integrity of your clients in relationship to what you're working on in your session.
Notice how you have immediately become more masterful as a coach and how your service skills in session and communication with your clients have grown as a result of these foundational skills.
Hope you're excited to learn even more coaching service skills in the next two parts of this series! Today, you can start moving through your sessions (or practice sessions) with a clearer understanding of how to implement ethics and integrity.
You'll see it all blossom from here, sister. Can't wait!


Love this content? Get weekly in-the-know solutions and stay connected with Jey
Join 1,000s of women expanding their light around the world.