How To Decide Which Issue to Focus on With A New Life Coaching Client
If you were to call me right now and ask, "Jey, how are you love?" I'm not sure where I would start.  I've got so much on my mind and in my calendar!
I could tell you all about the retreat I'm planning for the 9 women currently in The Sisterhood Mastermind in Fairfield, CT two weeks from now. Or, about the conversations I'm having with my daughter now that she's putting sentences together.
Maybe I'd ask for your reflections on some decisions I just can't seem to move forward on, like:  
What should I get my husband for Father's Day?

Is it necessary to travel with Violet all the way to California for my brother's college graduation or should we just send money?

Should I hold the Captivating Feminine Leadership Retreat in Miami, New York City, Ojai CA or Fairfield CT?
Oh and what I really need is for you to hold space for all of the ideas I've got blooming like the bright pink peonies in my garden:  
I've been in strategy meetings with web designers for a new free training called The Self Discovery Week I'll be launching soon.

I just mapped out a new certification program I hope to open in 2018.

I don't know where the Feminine Leadership retreat will be held yet BUT I am beginning to outline the content and the celebrity guest speakers.
We could be on the phone for days dropping into the truth of it all. And this is how many life coaching sessions begin.  
As your client starts to share her story, it might seem like she has several unrelated life issues, and they're all over the place! Maybe she'll begin with her sadness about how her business growth is affecting her relationship with her best friend, which leads to a new idea she has for a coaching program, then there's the book she'd like to write, along with plenty of other snapshots from her personal life.
When you're getting to know a client how do you know which thought to follow and where to focus in the coaching session?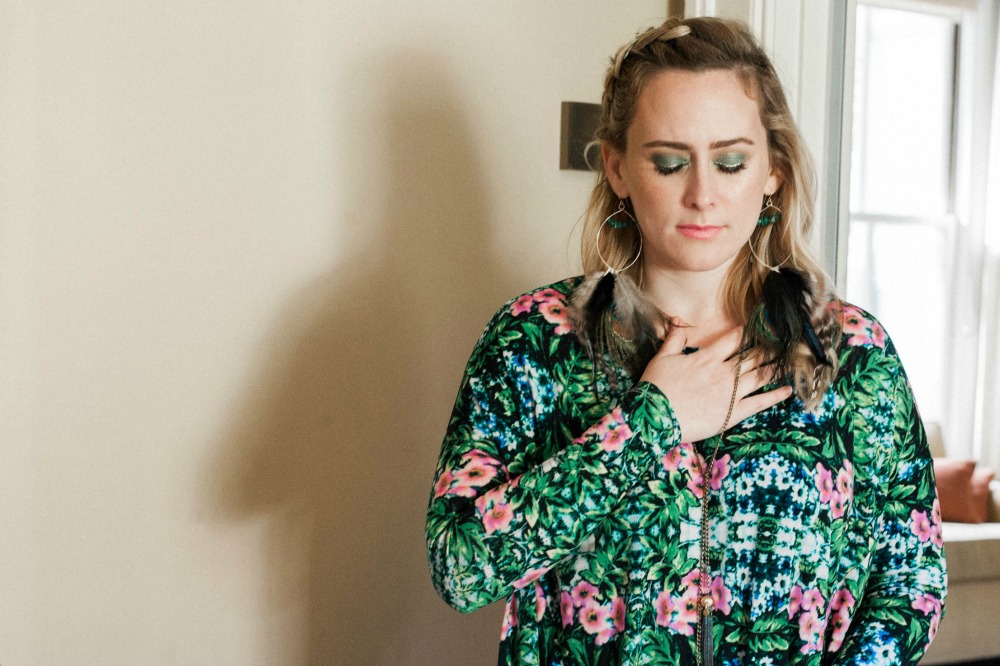 How to Direct Focus In a Life Coaching Session
Any truly transformational life coaching relationship begins with a clear intention. If you've got that, you've got it all.
And I've got great news: the intention needs to come from your client, not from you! So you can breathe and release the self-inflicted pressure to "diagnose" your new client or choose an issue to dive into, because it's all up to her.
One of the most incredible things you can do for your client is hold the frame that she is capable of figuring out what she wants, focusing and concentrating her own power.
This early time in a coaching relationship spent getting to know your client is pivotal in building your rapport and your working relationship. As soon as possible, start zeroing in on the reason she came to see you in the first place. What does she want to get out of this coaching relationship?
Your Coaching Clients Must Decide What They Want
If your new client wants to fall in love, for example, the topics you'll spend time on will always focus on discovering what's preventing her from love and how to move closer to the vulnerability of it all. If she wants to start a business, on the other hand, you'll ask questions and use your listening skills to see how the things she shares are connected to what's supporting or preventing her from becoming her own boss.
When you get a strong intention and desire from your client you'll know exactly what to do to honor your client's deepest desires in every session! Depending on your client's experience in knowing what she wants, it could take a good chunk of time and maybe even a few sessions to set a clear intention. That's okay!
You should never give up or let this question go unasked: "What is your intention for our coaching relationship?"
Sometimes, you'll get a client who is looking to you to help emphasize her desired outcome, or who doesn't even have a desired outcome or intention. That in itself is an intention! You might discover that your coaching relationship begins with the intention to get really clear and aligned with what she wants.
Pretend I'm your coaching client and our session begins with all of the topics I unpacked before. Let's say in our first coaching session we clarified my intention to create the space to spend more intimate time with my husband. Through your coaching in that session I realized that I want a passionate marriage more than I want a million dollars in my bank account.
Now all of those different tangents become opportunities and important information that will support you in guiding me to honor my original intention:
The Father's Day gift becomes an opportunity to strategize on intimate giving.

The travels to CA ignite questions of what's in the highest good for Brent and me as a team.

The retreat cities become vacation opportunities.

The new certification training and launch are now planned around date nights.
Can you see how incredible transformation can occur in just a couple sessions when you are clear about your client's intention?  
In one session I've now discovered four actions I can take to get what I want. Next week, I might even be ready to have another strategy session about what I want next. After today's session I'm on track to meet my goal.
If I don't know what I want we would use this session to explore everything going on in my life and get clear about what I value most. Using powerful asking skills and master coaching techniques, you'd use everything I've mentioned to help me get clear about what I want.
Your Core Responsibility as a Life Coach
As a life coach, it will be your responsibility to keep your client on track with the intention for your coaching relationship. Everyone needs a good vent session every once in awhile, but make sure you're bringing your client back to home base, the intention you set together back in the beginning of your work together. And if something new emerges from your mastery-level coaching, you can always ask your client: "Has your original desire and intention for your coaching changed?"  
When your client is clear on what she wants you can quickly discover what is preventing her from getting it…and the transformation begins. If you're skilled at getting to the intention, you'll help your clients achieve miraculous and timely results. This is where it becomes important to understand the art of coaching, ask powerful questions, and understand how to diagnose a client and uncover her beliefs about herself and the world.  
How To Become A Master Coach Who Knows How to Help Clients Figure Out What They Want
Not every client knows what she wants, and you'll need to know how to help her access that sense of certainty and clarity. In Mentor Masterclass you'll learn over 358 coaching conversation models and techniques to help you become a master at helping your client become her own guru.
In the process of learning these techniques to use on clients you'll become 100% clear about what you want. If you desire a sisterhood and mentor to support you in retrieving your power and confidence as a feminine leader and coach you can apply for mentor masterclass here.
Now I'd like to hear from you in the comments!
Tell me about a time in your life where knowing what you wanted led to incredible results. What did you achieve once you got clear on what you wanted? Are there any tricks you'd like to share with the sisters here about how you were able to get you or your client to total clarity in record time?
And of course if you have any questions, I'm always here to support you.  
All my love,

Love this content? Get weekly in-the-know solutions and stay connected with Jey
Join 1,000s of women expanding their light around the world.