The 2 Questions You MUST Ask To Correctly Diagnose Your Clients (Coaching Session Skills Training Series, Part 1 of 4)
I'm taking a break from my search to find a new nanny for Violet to connect with you today. I have to tell you it's feeling like a FULL TIME JOB searching for a new caregiver to support us in caring for Violet.
After working through over 20 applications from Care.com, tracking posts in numerous FB groups with recommendations and inviting strangers in my home to see how they connect with Violet, I'm feeling the desire to lower my expectations. It feels like it would be easier to just settle for one of the applicants I've interviewed so far and stop looking.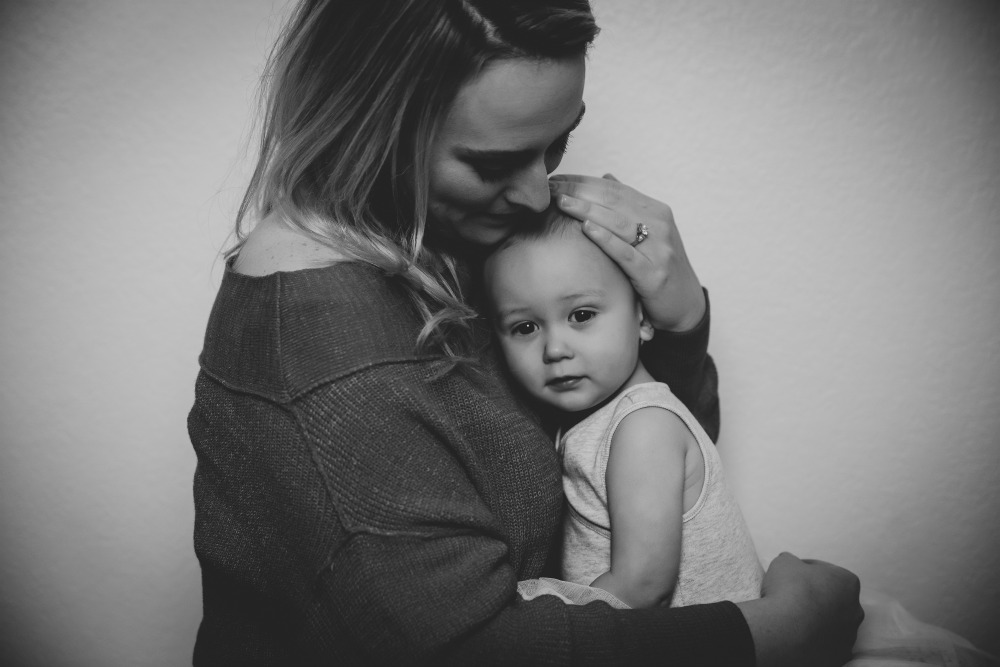 So, I'm drawing on some of the things we've been talking about on the blog, like ethics, integrity and standards in our coaching business and applying them to my family life and nanny search.
It's helping me to stay focused and clear about what I want. It may take a little longer to find the right person but staying focused now will create a strong foundation of support moving forward.
It's been amazing taking you through my most recent free training all about coaching service skills, straight from the lessons of my premium life coaching program, Mentor Masterclass. (If you'd like to catch up on the series, click here to drop straight into lesson one!)
That free training series was such a hit that I've got another one for you, right here, right now. We're going to do a deep-dive into the nuts and bolts of coaching session skills – they're must-have techniques you'll want to use in all of your coaching sessions to provide a truly fantastic, high-level coaching session for every single client.
There are two main skills that you use within coaching sessions: diagnosis skills and change skills
Your diagnosis skills are for when you're in what I like to call "detective mode," using all the clues your client gives you to figure out how you can best coach her. Then, it's time for the change skills, which set it all in motion for your client.
In Mentor Masterclass, we dive deep into both of these types of skills and our graduates walk away fully-equipped to become master coaches. In this free training series, I'm giving you a taste of what they learn. Ready?
The skill we're learning today is for the diagnostic phase of the coaching relationship: how to use two key questions to understand the world your client lives in, as well as the world she's created inside her head.
It's the physical world + the world inside your client's mind that causes her to feel all the ways she feels, influences her behavior, and ultimately creates her life and her results.
Ready to be a detective? It's time to look for clues and reasons as you ask questions then use deductive reasoning to find hidden answers. Start with these two questions. You can start by trying them out on yourself too. Imagine I'm asking them of you, in a virtual coaching session, now.
Question 1: What do you want?
What your client really wants is not only paramount to diagnosing and understanding her, but it also helps you figure out exactly what translates into value for your client.
There are a few different ways you can dive deeper into this essential question. One of my favorites happens when your client asks you a question – you can always respond by asking, "Why are you asking me that question?"
You'll be so surprised by how powerful it is to ask your client this, because oftentimes your client will try to get the answer from you. When you say, "Why are you asking me that question?" You'll get a deeper peek into what she really wants. It's just another way of asking her what she wants instead of becoming the answer man. Your job as a coach is to ask powerful, life changing questions. Not answer questions for her, do it for her or heal her.
What happens if a client can't quite put per finger on what she wants? Try asking her, "What are you sure you do not want?"
It sometimes happens that our clients have a set of limiting beliefs that keep them from fully expressing their true desires. You can use the following questions to help your client get around these limiting beliefs, at least long enough to talk about her desires while you're in session together.
"If anything were possible, what would you want?"

"What would you like to have happen even if it's not possible?"
Question #2: What's preventing you from getting what you want?
If this sounds like a question that could have an overwhelming answer, I've got good news: there are only two possible things that could be getting in the way of what your client wants!
1. External circumstances. It's actually pretty unlikely that external circumstances are keeping your client from getting what she really wants. Sure, there are times when the physical reality will prevent her from attaining a particular external situation the way she's envisioned it. But usually with a little juggling, you can still work around any constraints to help her win the endgame.
Let's assume there is a set of external circumstances that are truly preventing your client from getting what she wants. There are two different classifications of external circumstances: changeable and unchangeable. The ironic part? If the circumstances are changeable, then they're not what's actually preventing your client from getting what she wants! In the worst case scenario, the external circumstances might delay your client in getting what she wants, but she can still get there.
2. Your client's behavior and emotions. These are the much more likely culprits that are preventing your client from getting what she wants.
Let's say your client wants to be a millionaire, and she says that working at McDonald's is preventing her from becoming one. That's a changeable circumstance! And so it's your client's behavior, not her circumstances, that are standing in her way.
Now let's say quitting her McDonald's job creates consequences for her, including the risk of unpaid bills or credit problems and upset family members. That still doesn't change the fact that her circumstances aren't truly the preventing factor.
Bottom line: if your client says it's a circumstance that's keeping her from her dream, then you need to look at whether it's a changeable or an unchangeable circumstance.
There are also lots of possible ways your client's habitual behaviors may be preventing her from getting what she wants. If you think that behavior is a preventing factor, the first thing you can do is poke around with a few questions and observations. You could ask,
"Do you know what could you be doing to change that?"

"Have you avoided any actions that could help change this situation?"

"Are there any actions you could have done with more intention?"

"What (else) could you be doing to change that?"
Sometimes it's not your client's behavior but her emotions that are preventing her from getting what she wants. Emotions generally prevent your client from changing her behavior in a positive way and from changing her circumstances.
Emotions are the most likely culprits of all the possible factors that could prevent your clients from getting what they want. You might ask your client, "What feeling or thought prevents you from this action or this change that you need to make?"
Then one of my favorites: "What would you need to know, appreciate or believe in order to make this possible?"
Giving your clients the answers actually isn't the highest value you can give as a coach.
It feels good if your client sees you as a person with answers – after all, you're her coach! But so much of supplying massive value to your clients is simply asking the right questions.
If you lead your client through answering the above two questions fully and accurately, you've successfully diagnosed your client! Now you know where to direct your focus and concentrate your power in coaching sessions. However, answering these questions fully and accurately isn't as easy as just posing the questions. Your clients probably do have a good idea of the answers – so make sure you use your intuition and see where the session takes you! In Mentor Masterclass we work on so much more than the techniques that would support you in becoming a master coach. Your confidence, support systems, self care, energy level and intuitive coaching abilities are just as important in a coaching session as your coaching technique and mastery.
Next week we'll be talking about all the listening techniques you can use in your coaching sessions to expand upon your skills as a master coach. Don't miss it- I'll see you there!
In the meantime you might want to consider joining the Mentor Masterclass Sisterhood and Life Coach Training while we have open spots. You can click here to learn more.
All my love,


Love this content? Get weekly in-the-know solutions and stay connected with Jey
Join 1,000s of women expanding their light around the world.