What Every Woman Who Has Mother Wounds Should Know
If you ask me this question: "What's the greatest lesson a woman should learn?" Or… "What have you learned after 5 years of intense personal development, leaning into sisterhood, and leading women from around the world to become coaches?", I would say what Rupi Kaur says here… "You have everything you need inside of you. The more you erase the limitations learned through your life experience and reflections from a broken world, the sooner you will recognize your power."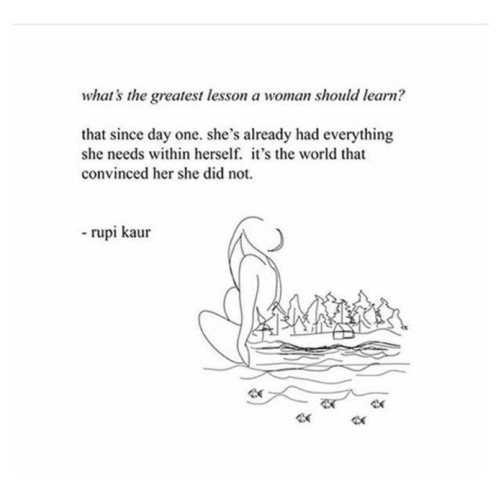 I believe in coaching. I believe women who hold space in their lives to learn powerful skills, master the art of asking powerful questions, and practice their craft with devotion will heal our culture's challenges through their work in the world and bringing women home within themselves.
Recently I was working with a client in a group coaching sister circle. Her struggles centered around her relationship with her mother. They were beginning to experience confrontational bumps in the road because of her new focus on building her coaching practice. As she was becoming more sovereign and asking for the kind of support she really needs and desires, her mother was questioning her choices.
Then, I recorded this podcast with Andrea Owen (that goes live TODAY) called: Healing From Parental Wounds, Making Peace And Moving Forward. I had no idea we were going to create an episode all about my relationship and processes for healing with my mother in honor of creating "Your Kickass Life." Listen to it. You'll love it.
Now today as I'm sitting down to connect with you, I have five text messages from my mother asking for money for her birthday and this month we celebrate Mother's Day.  In the podcast I talk with Andrea about one boundary that has worked so beautifully for my mother and me, and that is that I refuse to send her money, ever. That's not what I am called to share today – there's something else that wants to move through me and into the collective today.
What I want to say is this: women need each other and we need Mother Earth. We're all connected in a line, in a story that never ends.
Sisterhood is important to me because when you don't have the mother that you wish for, you have to be able to mother yourself. Or, you need to find mother energy in other places. It's everywhere.  It's in the ocean, it's the hands of a facialist, it's in the heart of your best friend. That is why I have space blocked out on my calendar to see the women I love IN person this year.
I'll be leading retreats, attending retreats and enjoying celebrations with sisters who I support and who support me. I find in-person gatherings expand our intrinsic peace so we can collaborate and solve the problems that hold us back as women. These conversations and masterminds bring about clear actions we can take to serve and create a nation devoted to equality and feminine leadership.
The most beautiful people I've ever met are those who have known struggle, known failure, known fear, known disaster, and have found their way out of the darkness. Many of the feminine leaders I admire have a devotion, an awareness, and experience of living a life that fills them with understanding, grace, and a deep loving compassion.
It's not the story of our darkness that teaches us leadership and love. Beauty is the growth we celebrate. Beauty is coming to know our unique expression in the world. Beauty is allowing our light to shine and tending to the garden of our dreams. This is the beauty that does not just happen to us. It is the beauty we choose.
Water your garden. Wear your growth. Express your soul. I see you. I am you. I love you.
When was the last time you had a whole or half-day to focus on just yourself and your business, with the undivided support of a coach who was fully available to see you and support you?
As in: no clients, no calls, no kids, nothing but you, your brilliance, and a pro to help you craft a plan of action? And beyond action move through the emotions and challenges that are keeping you from being able to self-mother and evolve into the most whole version of YOU.
If the answer is "Too long," or "Never!", this is for you:
I'm now offering private intensive coaching sessions – just you + me + all your biggest goals and questions, for a day of deep guidance and support in your personal life and coaching business.
If you've got worries weighing you down, or big action steps you've been avoiding, this is the high-level focus you need to make powerful progress on your big vision (the kind that could take months or years to achieve in other courses or long term coaching packages.)
Since day one you've had everything you need inside of you and with a little focus and love you can undo any limitations the world has taught you to believe. The one thing you need to know and remember is that when the little girl within you is taken care of by your own mothering and self-responsibility skills, you will feel complete love and wholeness.
It is already inside of you.
Walk on a rainbow trail: if you look you will find one. Walk on a trail of focus, and you will never sway into darkness. Make a choice to sing while you walk and voices that would lead you astray will be drowned out by your joy.
Everything about you will be beauty when you choose for it to be. There is a way out of every dark corner, and every harsh sound. Walk on over to a rainbow trail. It's there and waiting for you, sister.
Click here to see how we can work together on that rainbow trail, so you no longer have to walk alone.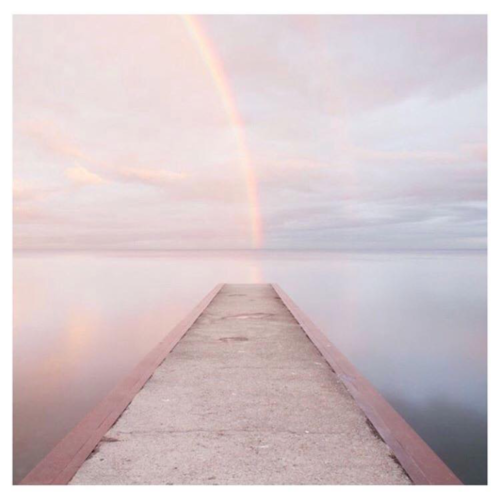 Love this content? Get weekly in-the-know solutions and stay connected with Jey
Join 1,000s of women expanding their light around the world.