Women Who Invest in Themselves Go Further
It is 100% fact that the women I know who invest in self-care, programs, and experiences that support self-discovery and business growth go further. Hands down.
And I believe these investments in myself and my business are a huge part of why I'm on my way to million-dollar revenue in my own business.
First and foremost you need to be and feel taken care of. The more energy, love and permission you give to yourself and to take care of yourself, the more you will have to give. The more you are able to be of service, doing work that you love, the more financial abundance you will allow to flow into your life.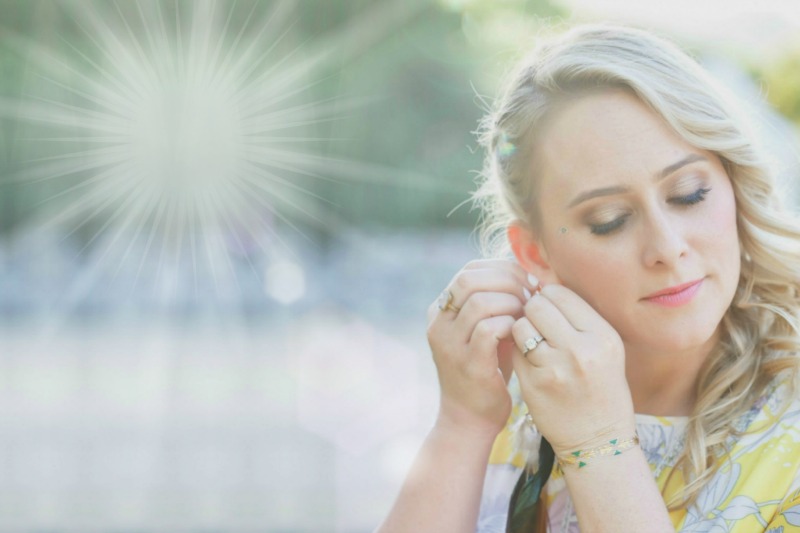 If you're burnt out, feeling guilty, overextending yourself and saying no to things that would give you life force energy, you will be burnt out. Sometimes in order to make money, you have to first invest money. Women have THE hardest time accepting that YOU and your sanity are your greatest business investments.  
You are your greatest asset in your life coaching business.I'm pulling back the curtain and sharing the details of where I'm investing! Here are 10 of the many ways I'm investing in myself this year:
1. Retreat at a lake house in Atlanta with soul sisters who run their own businesses.
Why? Masterminding with soul sisters and creating space away from your daily routine allows your new business ideas to solidify. You need space to think and to BE. This often produces the greatest burst of action and passionate resolve.
2. 1:1 coaching around pattern recognition and redesigning my approach to life and business (5 months).
Change is constant. What worked for you before may not be in the highest good for all now. As a life coach I believe it's important for coaches to invest in coaching. It keeps your experience and appreciation for coaching alive and is the best way to ensure you're creating sustainable success.
For me personally, becoming a mother, achieving most of my greatest dreams and learning more about the realities of the world has changed me as a person. I can feel how the way I once went after life will not work for me now.
I'm working with a coach to get to know myself better and to discover the new evolved parts of my personality I'd like to further integrate into my approach to life and business.
3. Couples therapist/coach once a week for my husband and me (until we feel complete).
Relationships are important. They have the greatest impact on your intrinsic and extrinsic experience of the world. Brent and I have gone through a huge change becoming parents. We both desire sacred space to be supported in processing, communicating more deeply and exploring the new unveiled edges of our life. Therapy and coaching can be for growth, not just in times of challenge.
4. Breathwork Healer Training Levels 1-4.
I wanted to learn new healing modalities to use while leading retreats and I fell in love with the healing that transcends so quickly in breathwork sessions. I'm ready to embody and accept my gifts as a healer. Now I won't need to hire others to lead this energy work, I can confidently lead with an open heart.
5. Project Management Team to lead the launch of my new
Captivating Feminine Leadership In-Person Workshops
.
I have six women on my team and leading them and our projects requires me to be in the managing archetype. When life is full and your business is growing, you need to focus on what only you can do. You are the visionary. Only you are capable of holding the vision of your business and mission.
Managing will make it very hard for you to stay in the role of visionary. When a project or program is NEW, chances are you are the only one who really understands it. I wanted a project manager to get into my head and heart and turn all that I knew needed to happen into a plan and then to delegate and lead my team so I can stay in visionary role. As a result, we launched with ease! Have you seen my new healer training events yet? Check it out here and see what we were able to bring to life.
6. Retreat Doula to support me with the logistics on retreat.
Again, this was an important investment so I can stay in visionary and feel supported while I'm leading The Captivating Feminine Leadership Retreat in Sonoma, CA this year.
7. Bi-weekly nails, hair, and eyebrow spa treatments.
Because space, beauty, confidence.
8. Care partner for 21 hours a week to care for my daughter Violet while I work.
I pay a higher rate, $25 an hour, for our care partner for Violet. I wanted someone I feel 1000% confident with, who I know Violet loves and who can bring the extra qualities I'm looking for. She's a trained chef and educated in childcare and development. She takes our daughter on adventures, play dates, and cooks healthy meals so dinner is ready when I shut down my work from home. This way, at 4pm when I'm done working I get to focus on Violet and not dinner.
9. Spin and boxing class package.
Because breath, health, energy.
10. Self-care Fridays. Four hours of spontaneous adventure doing one or more of the 10 time-investing tips I share below.
I've learned self-care must be a daily practice. I've also learned long extended and open space allows me to truly drop in, change my brainwave frequency to one of abundance and to release stress.
For funsies (and good shock value) I added up the amount of money I invested last year in just my own personal development, healing, business/life support and coaching.
It was over $80,000. I ran the numbers and found out that it's my annual average.
I believe whatever you focus on, grows. My bank account has grown over the years because of all the loving energy I've put into creating an abundant life – and so I call in abundance! This is the real reason I'm on my way to being a millionaire doing work I love.
If you're looking for a way to invest in yourself, here are my top 10 ways to invest time (and a few more money tips) in yourself.  
Watch nature.

Feel the cells of your body and how alive you are.

Dance outside, just for you.

Spend time near water (we are made up almost entirely of water, and connection with bodies of water can help you find your center and connect to the earth.)

Hang out with people who remind you of your full, expansive, magnetizing potential. Join me and your new soul sisterhood for one of the upcoming

in-person Workshops in NY, CA or MA.

Watch sand blowing in the wind and work with me 1:1. Let's spend a day on the beach, working on your life and business model together. Invest in the

Intent to Live VIP Coaching Day

.

Feel sadness, and recognize your own emotional range.

Embrace change and become more in tune with your power as a feminine leader. Join me in person for the upcoming Healer Training 2 class in Venice Beach California.

Click here

to learn more.

Witness the patterns of the great Mother Earth.

Remember that the Universe is your Mother.

Become a master coach and healer for yourself and others.

Apply for Mentor Masterclass today

.
You are worth these investments. I've found that every moment, thought, intention, and resource you invest in yourself comes back in unbelievable ways.
Get out of your head, into your heart and go further. If you needed empowerment and permission consider this your universal invitation to go for it.  Do that thing you've been wanting to do! It's TIME!
What are some of your favorite ways to invest in yourself? I'd love to hear about in the comments below!
P.S. Are you intuitively feeling a shift in your industry, your business, and the planet? Like the old patriarchal structures and systems are crumbling down, waiting for something new to take their place?
Then darling, your time has come. It is time for feminine leaders like you to rise up and take hold.
That's why I'm honored to invite you to join me for one of the Captivating Feminine Leadership Workshops, a 3-part workshop series designed to empower and activate a new age of women leaders, healers, and entrepreneurs.
Join me for one of these in-person workshops, I'll give you the tools you need to step forward and usher in this grand shift towards the feminine — for your clients, colleagues, loved ones, and sisters. You can read all about it and join me right here.
(If you're curious, click right now. Because only 20 spots are available for each workshop, and I don't want you to miss this. <3)
For a sneak peek at the workshop schedule, take a look below:
CFL Workshop: Captivate & Promote Yourself With Confidence (July 14th-15th 2018, Reflections Garden Room, New York City): Heal your fear of being seen and expanding your reach. Grab your ticket.

CFL Workshop: Feminine Leadership (Create a New & Aligned Business Model) (September 8th – 9th 2018, Venice Beach House, Los Angeles, CA): Learn to lead, love, and run your business from an intuitive, aligned, and visionary model. Grab your ticket.

CFL Workshop: Lead Groups of Women & Sister Circles (November 10th – 11th 2018, Hawthorn Farm Moonlodge, Medfield, MA): Discover how to prepare intrinsically and learn rituals for holding space for circle work and groups of women. Grab your ticket.
All my love,

Love this content? Get weekly in-the-know solutions and stay connected with Jey
Join 1,000s of women expanding their light around the world.