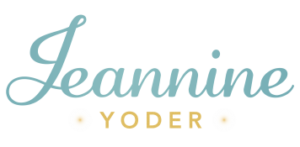 PRESENTS

 
CFL* Workshop: Lead Groups of Women & Sister Circles
A unique in-person workshop designed to empower and activate a new age of women leaders, healers, and entrepreneurs
*CFL stands for Captivating Feminine Leadership
Brilliant woman: I know you feel it.
Your time has come to lead in a bigger way.
The world is changing fast, and so are you and your business. Though you may not know how, you feel ready to step forward and usher in the shift — for your clients, colleagues, loved ones, and sisters.  
This is where it all begins.
Register today. 


This intimate training is designed for women who are ready to host and hold space for women through circle work, in groups and through ritual.
The content and curriculum extends to ALL groups encountered in life; from your website, email list, and social platforms, to your living room, life events (ex: Blessingway), circles, conferences and beyond.  
You'll be empowered to help women transform through sisterhood, circle work, and by using your intuition to create space for radical shifts, epiphanies, celebration and breakthroughs.
We'll deep dive into:
Curating themes for healing work with women

Divine feminine energy circle work

How to prepare and hold space for women in a circle

Ways to lead as the circle vocalizer, intrinsically and extrinsically

Techniques for working with the energy of any group

The ins and outs of spiritual tools, altar set up, space holding, and more

This event caps at 35 women.
Recommended reading before class:  Tribal Leadership by Dave Logan
Exchange: $925 $625 (Lunch Included)
*Save $300 Today
Only 35 Seats Available
Registration closes February 15th


Are you ready to walk this path?
Deep down, I believe you are a leader and healer — and you're likely already healing others in many ways.
Whether it's helping your clients cut through confusion, putting band aids on boo-boo's, or working on your client or personal relationships, you're likely healing yourself and those around you every day. That's just who you are, and who you've always been.
Healing doesn't just mean "laying hands" on someone until they feel better, either. There are healing conversations. Healing hugs. Healing books. Healing songs. Your healing power is all around you, you just need to know how to harness it. I believe healing is really just a combination of education, empathy and self-care. That's what CFL is all about.
Is all of this making sense?
Then you should know there are some fabulous surprises in store for you should you choose to register for this workshop today.
(And limited seats are available in this workshop, so if you feel called? Don't hesitate.  Questions? Email support@jeannineyoder.com)

About your teacher Jeannine Yoder (Me!):

Jeannine Yoder is a New York Times Featured Feminine Leadership & Business Coach, Healer, Mom,

Broadway Starlet, and Founder of Mentor Masterclass an all in life coach training school and sisterhood for aspiring and established coaches and The Captivating Feminine Leadership Healer Training & Retreats.  

Jey leads women around the world to become time, location, financially free and mastery trained life and leadership coaches.  Through sisterhood, integration of the divine feminine/masculine energies within us and her signature RSVP method, Jey intimately coaches women to manifest a purpose driven business and lead from their soul essence.  Her students have become sought after thought leaders in Mentor Masterclass, an all-in personalized life coach training program to help women learn from the best and launch their business with the support of celebrity mentors and a soul powered sisterhood and in person through the Captivating Feminine Leadership 2-day healer trainings and retreats.

She believes you are destined to be of service and create a life of freedom through your unique gifts and self discovery is the key.
Why become a Captivating Feminine Leader?
Whether you're a coach, healer, artist, teacher, or bodyworker, you know a massive shift is underway in your personal life and business.
Industries are changing. The nature of leadership is changing. You are changing. The world is changing.
The traditional masculine systems for the way we work and live are in the process of breaking down, making way for the sacred feminine and the wholeness of all to flow in and through in harmony.
You want to be a part of that shift, but feel a bit paralyzed, is this really what you want?
Maybe you…
Want to serve more women at a higher level while creating a life with less stress, and more fulfillment, pleasure, and joy… but that feels like a lot of work.

Feel ready to grow to the next level and be seen in the mainstream markets; to write your book, or speak on stages, or enroll more women into your programs (without using broken, burnout-inducing "launch models")

Keep buying programs and courses, feeling like the next one will finally help you feel ready(but it hasn't worked yet because you're still comfy where you are)

Sense your abilities and talents run deeper than your current business model and want change — but you're scared to do things in a new and unpredictable way,

Have created new work or offerings that feel a little "out there" or "too much", and you've been holding back from unveiling your most aligned work, ever.

Are so tired of the fake "gurus" out there doing more harm than good, the idea of trying to serve or lead at that level seems pointless
Any of those sound familiar?
I feel you:
You're not just being called to lead, love. You're being called to heal.
Captivating Feminine Leadership is the theme you can lean on as you dance through the resistance and lean into the next stage of your life.
Who is a Captivating Feminine Leader?
She intentionally walks paths less traveled, ready to blaze new trails in business and life and show others the way

She's carefully designed her life and work to dance together; so she serves without burning out, and relishes fun, play, and pleasure without burning the candle at both ends

She leads other women in sister circles, on retreats, or just in her day-to-day work

She's unafraid of being seen or falling under scrutiny as a business owner, artist, and creator — and she helps her sisters develop the same confidence

She's comfortable accessing and expressing her own intuition and innate knowing

She honors personal development, but knows no one structure or system will work for her unique brilliance, abilities, and purpose

She's brave, abundant, and open to healing herself and others

She has the ability to go deep in whatever she does, and take her clients, sisters, colleagues, and loved ones with her to experience their own awakenings
And most importantly: She is YOU intrinsically now and extrinsically in the not-too-distant future.
If you're wondering "Who am I to lead or heal?", know this:
Leadership isn't easy. Neither is healing. But if if this resonates, it's likely because there are already healing aspects of the work you do. It is time to embrace and honor this.  
The way of healing is changing. It's no longer about gurus promising magic — it's about being a way-shower through deepening your abilities, and sharing your resources and gifts with trust.