Did You Sign Up For My FREE Training? There's Still Time!
Lately I've been thinking a lot about the difference between a job and your calling. A vocation vs. your life's purpose. Swapping money for your time (usually to support someone else's wealth-building vision) vs. building a lucrative lifestyle that's based around who you are.
Finding my life's purpose changed everything for me. I used to be a Broadway actress juggling side jobs. Now I support women from around the world in opening the doors to their dream life coaching businesses while living a life of time and location freedom (doing work that feels soulfully aligned).
A few years ago I created a free evergreen training for women who are interested in learning more about what it would feel like to be trained as a mastery level coach. Thousands of women have gone through this training on their own and have learned how becoming a trained life coach can support you in opening the doors to your dream business. For the first time EVER I am creating a way for you to experience the soulful process of Self-Discovery and this free 7 day training with me LIVE – and all for free.
Women pay an average of $500 an hour to work with me 1:1 and over $10,000 a year to train with me live. I have never offered this before and I'm excited to work with you personally, all for free.
I have the honor of showing my clients how to use their innate gifts to actually make a difference in the world. Once they decide to believe in themselves and do the deep inner work to become a life coach, they have plenty of paying customers who get results from the programs and services they put out in the world. Even if those programs are not fully life coaching and instead combine all of their unique gifts and talents into one feminine business model.
When you have access to the right tools and sisterhood around you, and you're willing to dive deep and do the work, you will get results:
You can launch your dream business before 2018 is even over.

You can be respected and get noticed for your unique genius.

You can an impact in the world by doing work that comes completely naturally to you.
You and I are meeting here today for a reason, and I'm inviting you to join me and a sisterhood. You'll no longer approach your confusion alone. You have a life purpose, something hugely significant to contribute to the world, and there are people out there who need to hear from you and find your work.
But you cannot share it until you know exactly what it is and how to market it.
So are you ready to become a feminine leader, life coach, thought leader, and more?
I want to share a very special FREE training that can make it all possible for you, over the course of just 7 days…and it all starts tomorrow!
This process of self-discovery will help you determine…
Do I REALLY want to become a life coach?  Do I even have what it takes? How could life coach training support me in solidifying my niche and unique business mission?

What do I really value and what do I want?  Is starting my own business really the right path?

What are my unique goals and what business model do I want to follow?
I'm giving you access to a brand new professional life coach training (FOR FREE) that focuses on the process of self-discovery.
And this year I'll be going through each step of this free training every day along with you. Each day I'll be LIVE on Facebook at 2pm EST to connect with you, answer your questions, give you feedback and share how these practices have played out in my life.
High-touch support from a mentor and sisterhood during your first year of becoming a life coach is the key to sustainable success, time, location and financial freedom. And right now I'm sharing how to grow your coaching practice with self-confidence, inner guidance and feminine power in one amazing week of Self-Discovery, all for free, in this video.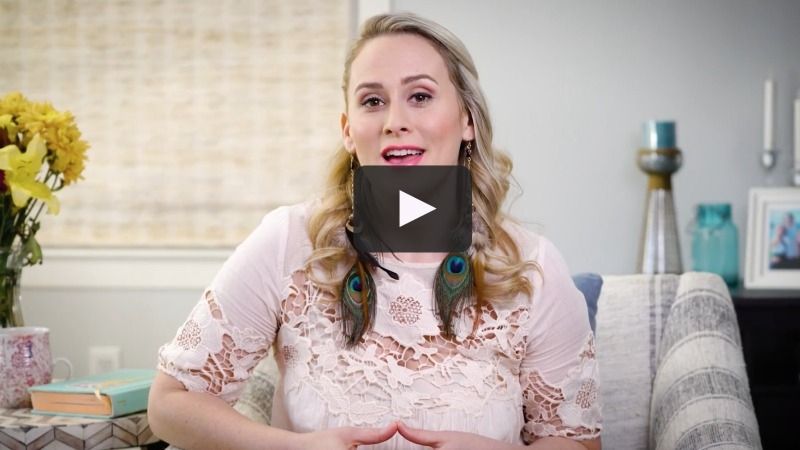 Watch this video NOW to learn more about my free Mentor Masterclass Self-Discovery Week.  
In this video I'll teach you:
The unique 4-step process I used to become a skilled coach, start and grow a successful coaching practice in 14 months.

Why self-discovery is the key that unlocks the door to becoming a confident coach.

How to use role models and mentors to create a coaching brand and serve a niche community of clients, that reflects your true gifts and personality.

The healing, transformative power of sisterhood and receiving support.

The real reasons most women feel the desire to become coaches and feminine leaders (and how that makes them truly successful!).

Why believing in yourself is the foundation for building a successful business, and how Mentor Masterclass helps you create new self-empowering beliefs that get you there.
If you're thinking about becoming a life coach, this single week of self-discovery will help you explore and decide if coaching is right for you…
If you're already a coach and looking for solutions to build your self-confidence and grow your business more quickly, the self-discovery week helps you find the answers you're looking for.
…All in just 7 days, beginning tomorrow.
Meet and connect with your next level success right now in this special video.
I'll be going through Self-Discovery Week right alongside you! Starting tomorrow at 2pm EST, I'll be right there with you in our exclusive Facebook group, sharing my personal reflections, tips, and deeper insights as we go through the process and take the action steps together.
I'll share my self-care secrets, mastery-level insights on the techniques we'll be using, and personal and client results stories I haven't shared anywhere else.
And it all starts tomorrow! So come watch the video now and get connected in our Facebook group so you don't miss a thing.
I look forward to spending an intimate and incredible week of self-discovery with you. There's never going to be a better time, so why not get started now? I hope I see you tomorrow – I'll be saving your spot!
P.S. – After you watch the video, make a note in your calendar for 2pm on each day of the training, starting tomorrow. I want to meet up with you LIVE on Facebook to answer any questions you have and share my own insights. I can't wait!
All my love,

Love this content? Get weekly in-the-know solutions and stay connected with Jey
Join 1,000s of women expanding their light around the world.