Life Coach Training Built on a Foundation of Self-Care for Sustainable Success
Many women are shocked when I tell them this, but the only way to become a successful and thriving coach and stay that way is to take care of yourself first.
We're spoon fed the ridiculous idea that in order to be successful you have to work harder, power through at all costs and be a hustler in order to reach the top. We're told that people who succeed are go-getters, high achievers, masters at productivity and we take that to mean that there is one pace, and one objective, FAST AND FURIOUS.
For a lot of us, that's counterintuitive. As women in particular, we have a tendency to take care of others first already, and it's especially true for those of us who feel a deep desire to be of service. Sometimes we can even take it to the extreme, up to the point of neglecting ourselves because we're so devoted to helping others.
But one of the most important habits I teach the women in my signature program Mentor Masterclass is that in order to become a successful life coach, they must make caring for themselves a top priority. Otherwise, over the long run, you'll have very little left to give. You may be able to open your business and run things this way for a little while, but inevitably you will burn out.
Years ago, when I first started my coaching I was surrounded by male mentors and it seemed every book I read about successful entrepreneurs was written by a man. So I took on their advice and tips for becoming successful until I started experiencing dizzy spells that wouldn't go away.
Mentally, I had worked myself up to believe I could handle anything put in my lap. The worst part is, it was working! And so it fed the fuel. I was brainwashed and I bet you are, too. Beneath the surface I was ignoring my own needs, my inner child, my heart, my excitement and my fears.
Then I began to see and learn the true nature of a woman's power. Our pace is different, not just from men but also from each other. Our needs, emotions, and hormones are different – they're a cycle that mirrors the moon. When we're intrinsically healthy and constantly making over our patterns with a devotion to self-care, we become sovereign, whole and capable of creating sustainable success.
This was just one piece of many divine feminine lessons that guided me to create Mentor Masterclass, a program designed for women to learn mastery-level coaching techniques and to build their business on the unbreakable foundation of self-care.
Self-care gives you:
A feeling of being grounded and stable.

A deep sense of security.

An inner sense that things are going to be okay…that you're going to be okay.

The ability to show up whole, complete, ready and sovereign.
There's a quote from Oprah that's always resonated with me, and it's been true in my life, again and again:
"The best way I know for sure to stay in steady makeover mode is to take care of yourself. To feed yourself with love and loving thoughts. To eat food that's delicious to you and to your body. To engage in loving practices, like giving yourself the gift of stillness at least five minutes a day. To surround yourself with people who bring you light, and to banish all forms of negative energy." – Oprah Winfrey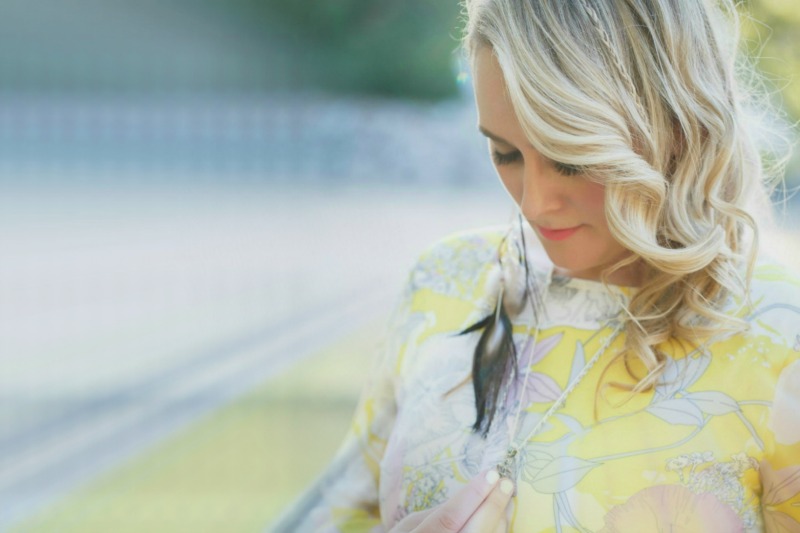 Today I want to talk to you about the importance of self-care – and make sure you experience its power for yourself as we move through two simple self-care exercises together.
So grab your journal or a pen and find the quietest spot you can. I can't wait to share this with you, sister!
Before we dive in, let's take a minute to honor what brought you here today. Take a few minutes and set your intention to find the understanding and insight you're looking for.  
If there's one thing that's truly worked for me in my life, it's the power of living life with clear intentions. It's through our intentions that we create an empowering relationship to the energy of commitment. The energy of commitment will guide you to work through ANY challenge you have and toward achieving any dream.  
This sounds simple and like something you may have heard before but when I work with women I notice they are constantly falling off track and back into masculine paradigms. That is why I created Mentor Masterclass to be an intimate coach training program where I know every woman, meet with her every month, and the sisterhood is a close-knit circle of support, encouragement and accountability.
When my clients forget that intention is the foundation of their business and fall into patterns of overthinking their copy on social media or the images on their website, I am there to talk them through where to focus and bring them back to what actions matter most. Intention setting is one of them.
Tell me sister, what is your intention for this part of your life? What will you experience in this stage of your life? What are you committed to? Who will you become? How will you be different? How will you overcome anything that might keep you from your devotion to self-care?
Now, Invite the Answers You're Looking For
Settle in, take a few deep breaths, and connect with what you want to invite into your life. Write your invitation by completing the following statement:
"I invite the following into my life: ______."
Make a Commitment to Yourself
One of the best ways to stay open to receiving the answers and growth you're looking for is to make a commitment.
Read this commitment statement out loud and connect with whatever feels right to you.
I commit to myself. I commit to this process. I invite divinely guided learning, self-discovery, and personal transformation into my life so I can move another step closer to living my life as the (coach, leader, healer, mother, etc. – whatever term feels right for you) that I'm meant to become.
Is there anything else you would like to add to say and declare out loud? Write it down and then declare it to yourself. Your commitments to yourself matter most!
Now that you are clear on your intentions, welcome home, you are ready to practice two of the most valuable devotions you can as you use life coach training to build a successful career as an entrepreneur.
Self Care Activity 1 – The Gift of Stillness
Figure out a time during your day when you can give yourself the gift of at least 5 minutes of stillness. Find a quiet, soothing place where you can just sit and enjoy. Be there for YOU and no one else.
After you've had at least 5 minutes in stillness, honor what you've done for yourself, grab your journal or sheet of paper, and reflect on the following questions:
How did it feel to indulge in a few minutes of peace and stillness?

What did you experience during the five minutes you set aside for yourself?

If peace and stillness arose a deeper awareness of something else, what is it that you are aware of through the intention of invoking peace and stillness?

What do you think your mood and energy would feel like if you made it a daily habit to give yourself this gift of stillness?
Self Care Activity 2 – Pick One
Use Oprah's quote as your inspiration and pick another self care activity from the list below to invite into your life today.
Give yourself an extra dose of loving thoughts

Eat food that's delicious to you and healthy for your body

Talk to someone who brings light and positivity into your life

Engage in loving a practice – come up with your own self care idea and do it for yourself
After you've done your second self-care activity, honor what you've done for yourself and reflect on the following question: What kind of long term benefits do you feel would happen if you made loving self-care a priority?
If you find that you're rewarding yourself by checking off things on your to-do list, self-care is going to change your life. If you rarely prioritize taking luxurious and loving time to fuel your joy, passion and love for life then this worksheet and action step around self-care is even more so FOR YOU.  
Take a deep breath.  
Now, let's look at this question again from a new perspective.  
What kind of long term success do you feel would happen if you made loving self-care a priority? If you felt so much self-love, support, clarity and rejuvenation each day that you had an abundance of energy left, how could that fuel your ability to create freedom in your life and business?
Would you like to explore your answers with me, in-person?  If these simple practices are shifting something with you, imagine what we could ignite with mastery level techniques applied live and in person.
I'd love for you to join me an in-person workshop designed to take your relationship with self-care to a completely new level of understanding and success.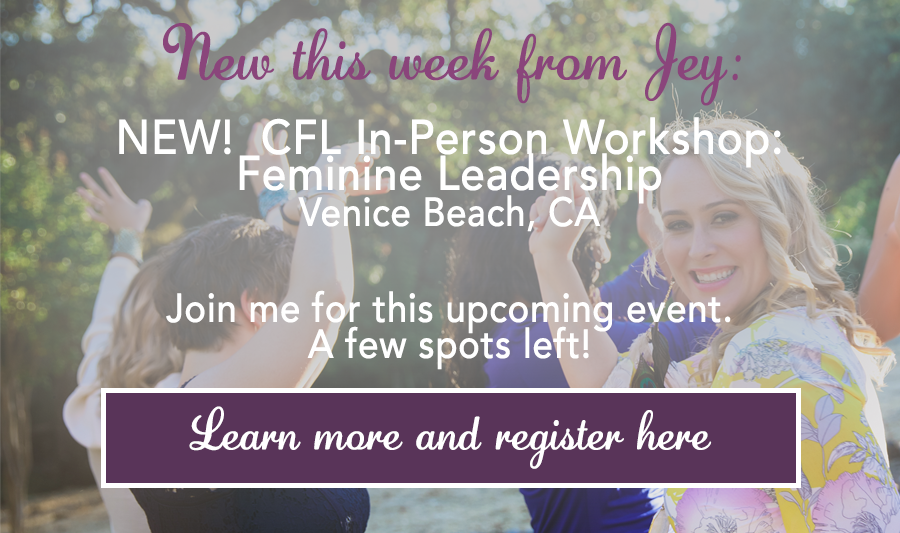 Self-Joy, flow, emotional range, devotion and abundance. These are the qualities of a truly Feminine Leader, and this workshop is for the woman ready to fully embrace them within her life and unique business model.
The CFL Workshop: Feminine Leadership (Create A New & Aligned Business Model) is about cultivating your unique business model, your unique approach to your work, and your unique brand of intuition to redesign your business and life based on what you're truly meant to create.
We'll dismantle the traditional masculine systems and structures for selling and doing business, to help you craft a way of living and working that feels gorgeous, empowering, nourishing, and profitable.
We'll dive deep into:
The true nature of feminine leadership and skills

How to create a life on your own terms, even if you have no examples to follow

Time management

Money and self-value

Healing areas where you may feel under-qualified

Freedom of self, and freedom of expression

Intuitive Business (we'll talk program/launch creation and cash flow)
This class has wide application, and gets to the root of where you are stuck in old patterns and burnout cycles. We'll create a new plan built on divine masculine and feminine structures, intrinsically and extrinsically that will allow you to honor your desires in life FIRST.
You will be able to create and lead your unique Feminine Leadership Business Model following this class.
It's time to invite a deeper, more soulful connection to yourself and the brilliant woman you're destined to become. Will I see you there? Learn more and register here.
All my love,

Love this content? Get weekly in-the-know solutions and stay connected with Jey
Join 1,000s of women expanding their light around the world.